Leica Q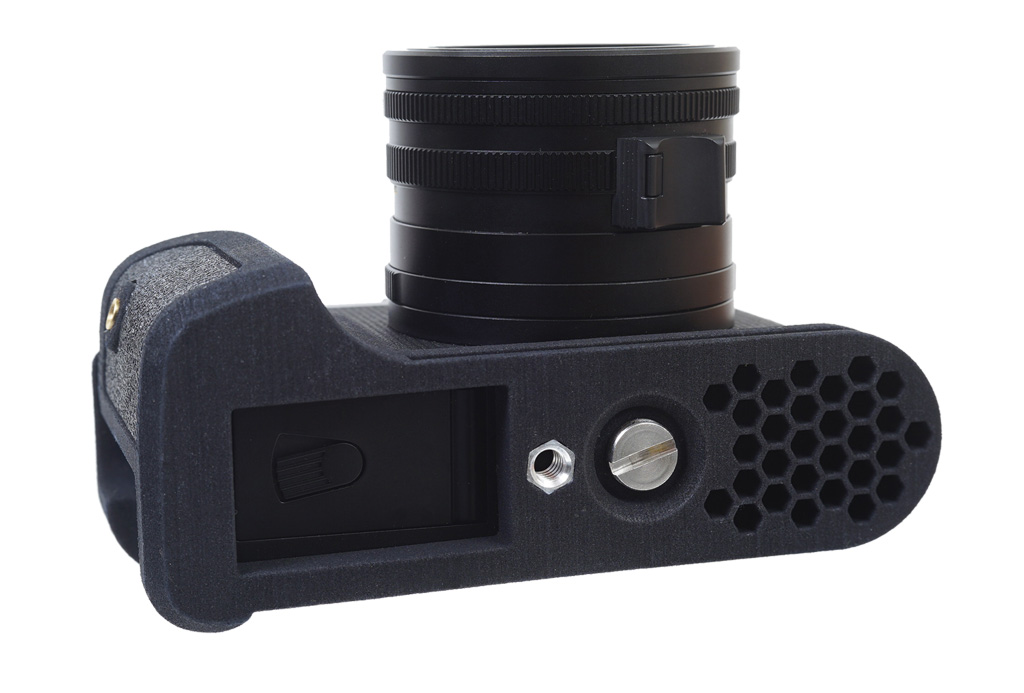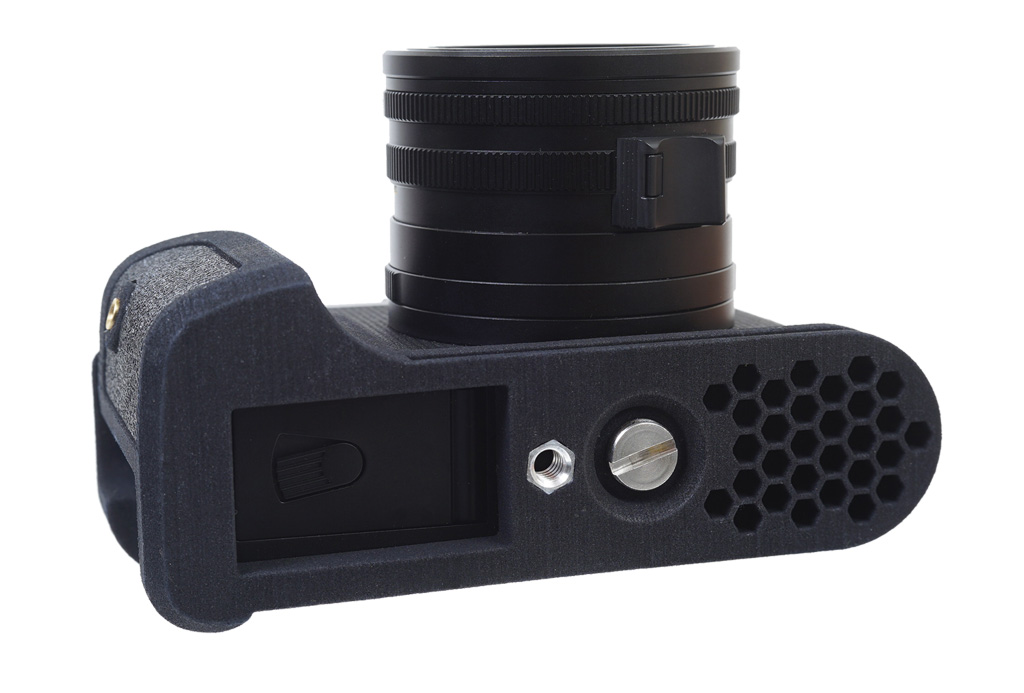 Leica Q
ORDERS WILL SHIP IN 2-3 DAYS WHEN ANOTHER BATCH ARRIVES :)
Metro Case Multi Grip Q for the Leica Q camera.
This model is compatible with Leica's Finger Loop system.
Features:
Front grip
Thumb rest (doesn't occupy the hot shoe*)
Easy thumb control of back panel buttons
Arca-Swiss compatible quick-release baseplate; protects the bottom of the camera
Battery and SD card access while attached
HDMI and USB port access while attached
Secondary tripod socket
Optical axis indicator
Honeycomb structure in baseplate for light weight with maximum strength
60 grams (2.1 oz.)
The Leica Q grip, in comparison, weighs 103g, has no thumb rest, no quick release baseplate, and it's tedious and clumsy to change batteries or swap SD cards.
The Multi Grip Q is less than half the weight of the Leica Q grip with a third party thumb rest.
*If you already own a hot-shoe style thumb rest, the Multi Grip Q is compatible.
Quick Comparison: Multi Grip Q vs Leica Q Grip + Thumb Rest
Thumb Support: Yes Yes
Hot Shoe access: Yes No
Quick release: Yes No
Battery Access: Yes No
SD Card Access: Yes No
Weight: 60g 133g